What's New?
Preserve and Restore Paper Items and Collectibles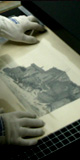 The restoration of paper is our specialty. Eclipse Paper Conservation is dedicated to the preservation, restoration, and long-term conservation of your important pieces.

Our clientele includes a large number of collectors, curators, and custodians who have asked us to work on a diverse range of items and collectibles including comic books, posters, magazines, maps, prints, sports cards, toy boxes, game boards and the like.





Trusted Professional Treatment

An extensive museum background ensures your items are treated with the care and respect they deserve while our thorough knowledge of paper and paper technology ensures the safety of your items while they are with us.
Since 1994, Eclipse Paper Conservation has helped preserve, conserve and restore paper items and collectibles ranging in age from 17th Century maps to 20th Century ephemera.






The Best Solution For Your Items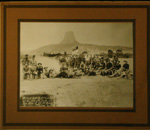 Every project requires developing a unique solution. By consulting with you about your specific requirements, we can create the best solution possible for each item we receive.

Some specific treatments offered by Eclipse Paper Conservation are explained on the Services page of this website. If you have further questions about the process of submitting an item to our studio, you can find more details on the Get Estimate page.

Our Galleries contain a limited number of before and after samples of some of the work we have done. If you do not see a project which resembles yours, you can contact us by email (trace@eclipsepaper.com) to discuss your needs.


Marvel Mystery Comics #10, Detective Comics #36 and More Fun #16 treatment pictures and descriptions added to Collectibles Gallery on July 12, 2015
Suspense Comics #3 and Adventure Comics #42 treatment pictures and descriptions added to Collectibles Gallery on February 28, 2015
Triumph Adventure Comics #1 treatment picture and description added to Collectibles Gallery on February 22, 2014
Sub-Mariner Comics #1 treatment picture and description added to Collectibles Gallery on February 22, 2014
Showcase #22 CGC 7.5 restored to CGC 9.0 (2nd highest graded) pictures and descriptions added to Collectibles Gallery on February 16, 2014